Chief Scientist, Photobox GS
Chris Allen is an architect, innovator and engineer with over twenty years experience in the electronics, software, e-commerce and cloud computing industries.
As a co-founder of PhotoBox, he has been directly responsible for many of their most successful technical projects, including:
Design and implementation of their original commerce web site from the ground up.

Development of their proprietary system for storage and distribution of photo images - a system that has scaled to billions of images and petabytes of data.

Architecture of their software-as-a-service web application, now in its tenth successful year of operation.

Design of their innovative solution for massive scalability into the cloud - a system that allowed the power of the computing cloud to be exploited while allowing legacy systems to continue running unhindered.
Prior to PhotoBox, Chris designed software and hardware solutions for pharmaceutical and other industries and was also responsible for the CopyStation disk duplicator - a high-end mass duplication system with sales in over 20 countries.
Sponsored By: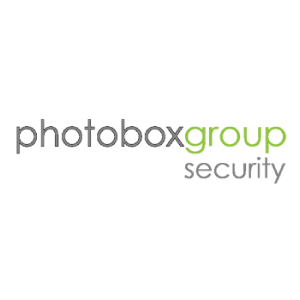 Participant's team(s):
Chris Allen Daily Schedule
Monday
Tuesday
Wednesday
Thursday
Friday

GS AppSec Daily Scrum (Mon)

Table 1

GS AppSec Daily Scrum (Tue)

Table 1

GS AppSec Daily Scrum (Wed)

Table 1

GS AppSec Daily Scrum (Thu)

Table 1

GS AppSec Daily Scrum (Fri)

Table 1

Time slot over-subscribed

Using maps to define how to capture, detect and prevent 6 real-world security incidents

Larch room

Threat model cheat sheets

Kings room

Using JIRA-NeoVis to graph Threat Models

Wardley Mapping – a practical session on how to use value chain mapping

Larch room

Using Jira to handle Incident Response - simulations

Time slot over-subscribed

Creating a Steady-State Hypothesis

Pedley room

Hands-on JIRA Schema refactoring

Larch room

Time slot over-subscribed

API Threat Modeling Cheat Sheet

Kings room

Akamai WAF & Ruleset

Pedley room

Time slot over-subscribed

AWS Lambda Security

Portland room

Using User Story Mapping for effective communication

Larch room

Writing security tests to confirm vulnerabilities and fixes

Pedley room

Using AI and ML for incident response

Larch room

Time slot over-subscribed

Hands on Chaos Experiments

Pedley room

Create Wardley Maps for multiple security scenarios

Larch room

Lessons learned from public bug bounties programmes

314 - Owasp Projects villa

Securing AWS S3 Buckets

Portland room

Time slot over-subscribed

JIRA Risk Workflow

Portland room

Squad Modelling and Cross Functional Teams

Pedley room

PBX-GS Offsite session 5

317 - Photobox villa

PBX-GS Offsite session 1

314 - Owasp Projects villa

PBX-GS Offsite session 2

317 - Photobox villa

Create Perl Security Questions

Montague room

PBX-GS Offsite session 4

317 - Photobox villa

Create a Slack bot in Python

313 - DevSecCon villa

Using Threat Models for GDPR

317 - Photobox villa

Time slot over-subscribed

Using Neo4J Enterprise

Writing Checkmarx SAST rules

313 - DevSecCon villa

Using Veracode SAST Engine
Participating sessions details
Register as organizer
To register as an organizer of an session or track:
add your name to the organizers metadata field (in this case Chris Allen)
---
---